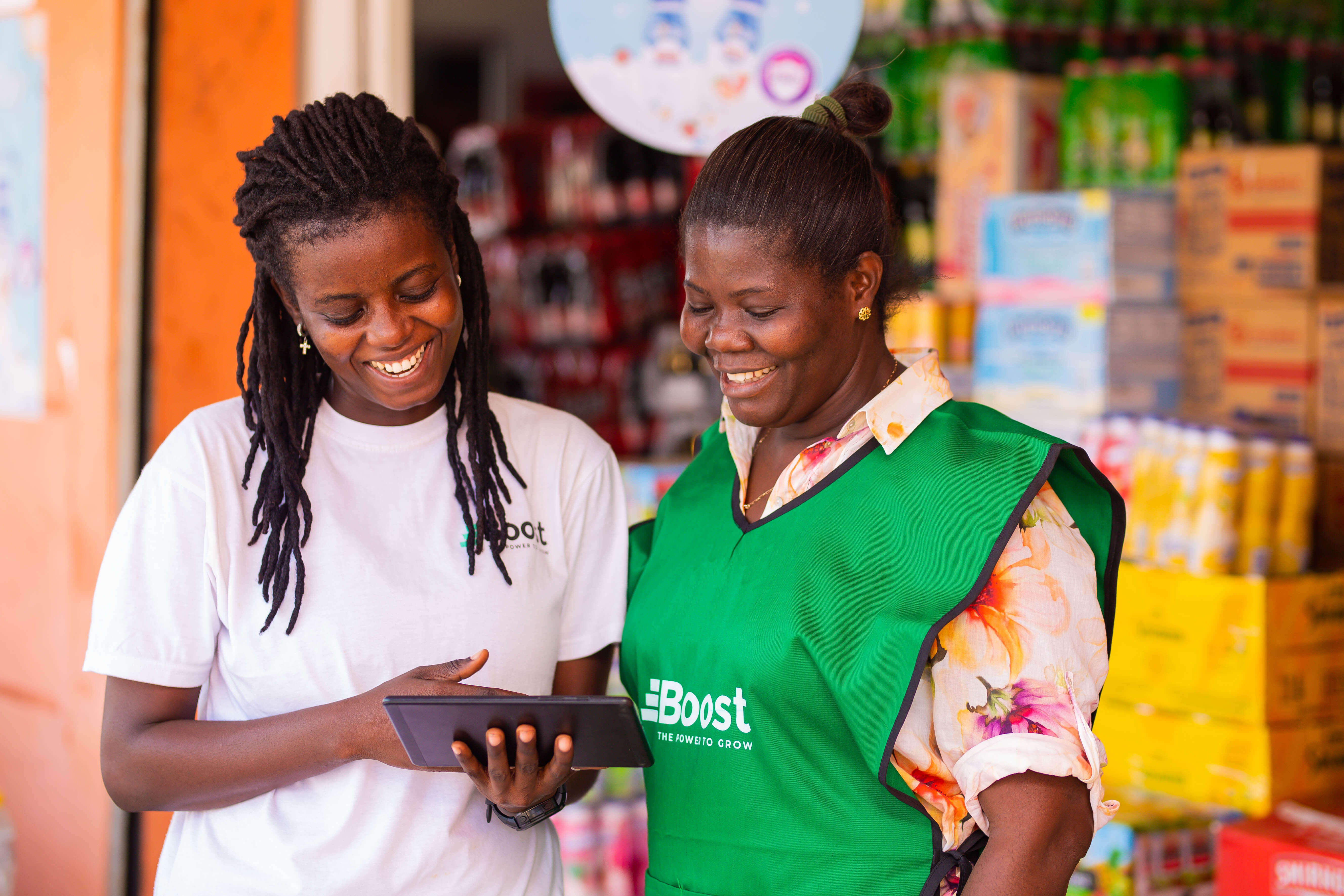 The Power to
Grow
We find the best suppliers with the best prices and deliver to your store
Grow in three easy steps
Easy ordering, fast delivery
Order what you need, anytime, from your mobile via WhatsApp. Get fast delivery from our network of local drivers.
We get the best deals so you don't have to
Join our growing network of customers getting great prices from the best suppliers.
Stay open, stocked up, and sell more
By making ordering and delivery easy, you can stay open and keep stocked up with the goods your customers want, when they want them.
Join Boost today
Our technology makes stock ordering and delivery easy, with no app. Our service gets you great deals and stock in advance, and our team are here to help you grow your business.
Talk to us today by calling, WhatsApp or email.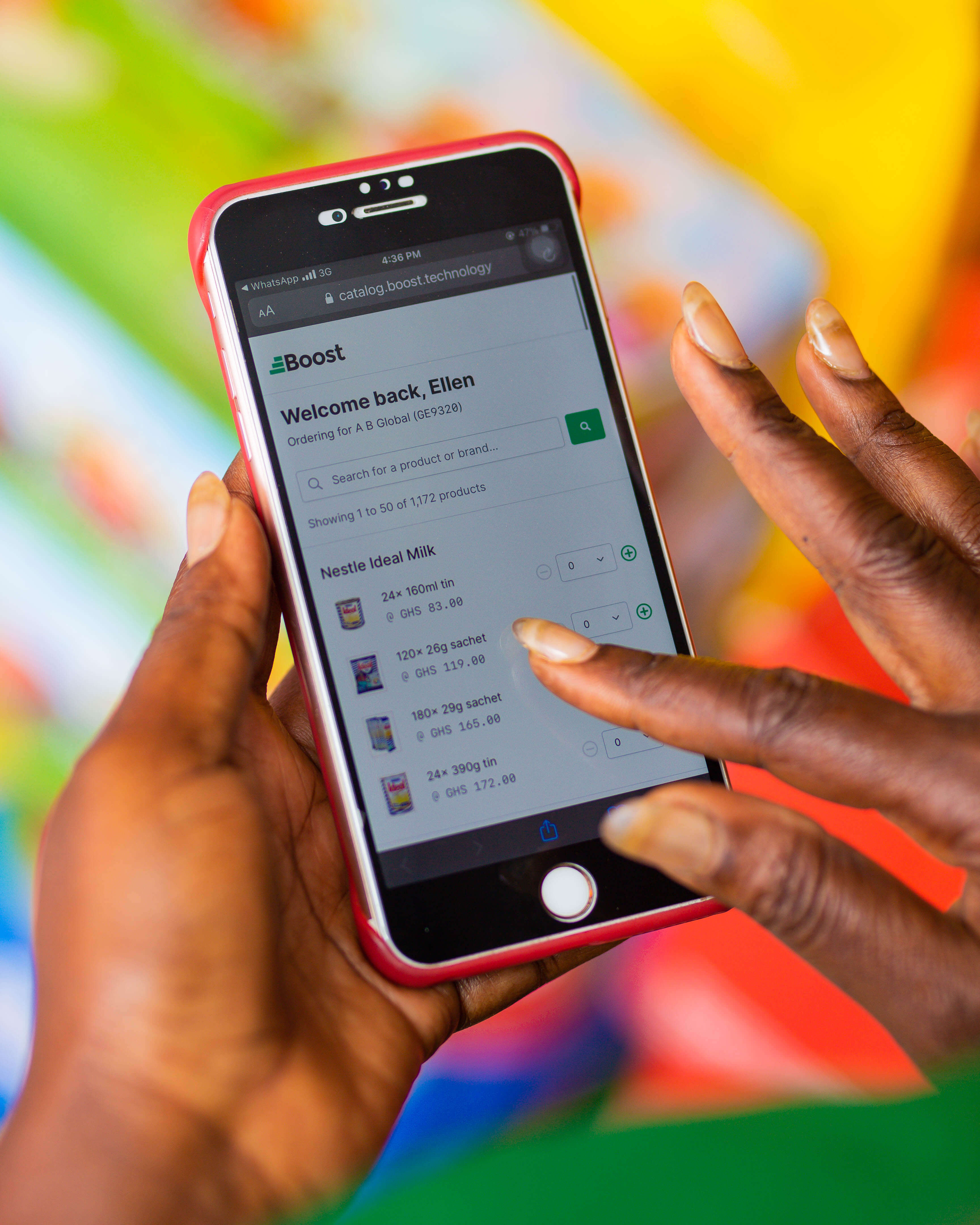 Partner with us to boost your sales
We help distributors in two ways. We buy your products to serve our growing customer base with the stock they need, when they need it. And with our order management tools we enable you to serve your customers more efficiently. Either way, Boost's easy ordering and stock financing services help you sell more stock to retailers.
Learn more about partnering with Boost, call +233 595 820 250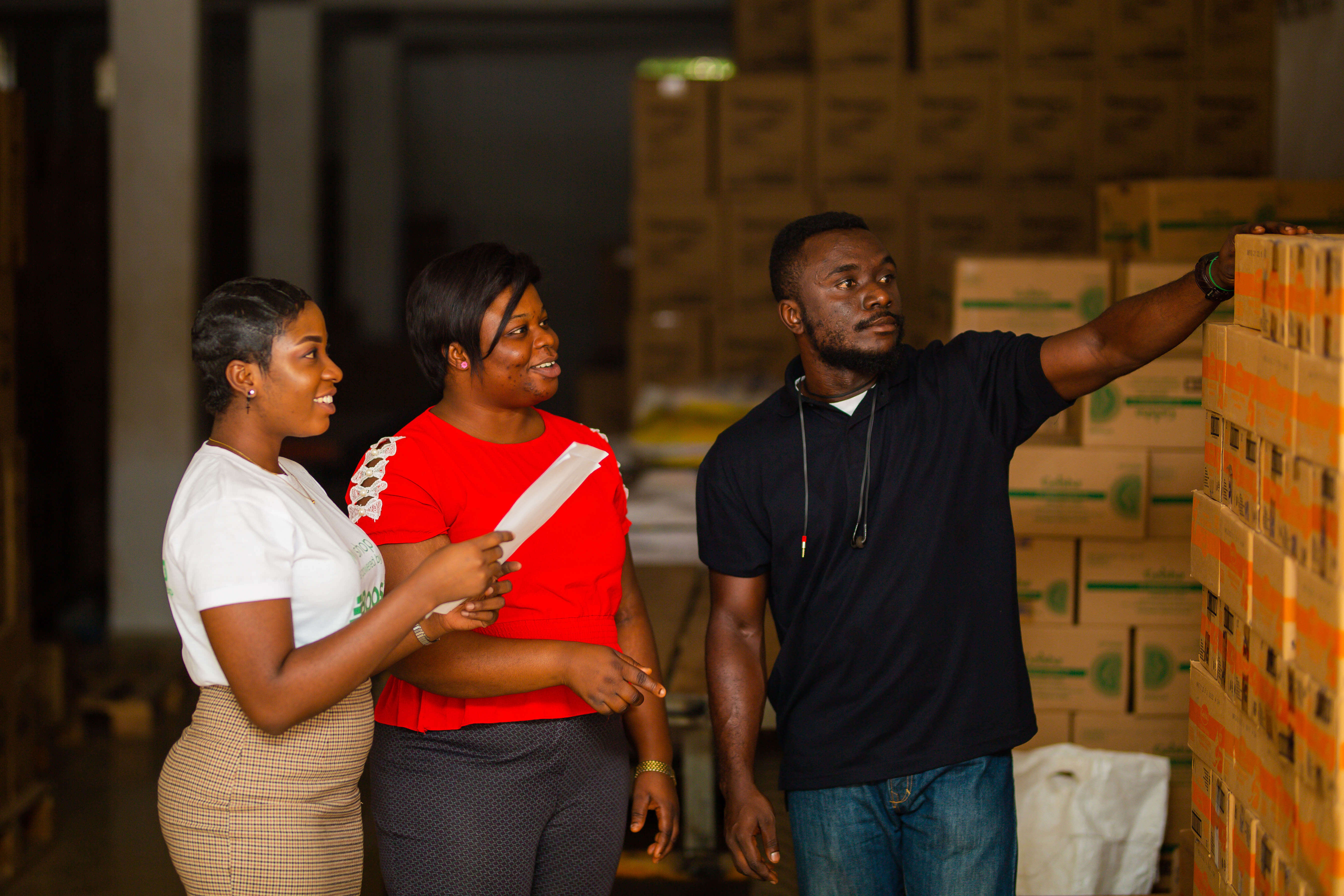 We work for you to help you grow
Talk to us today by calling, WhatsApp or email.
The business of Boost
Boost exists to power growth for the 100 million retail entrepreneurs who form Africa's economic backbone. We've built a retailer-first technology platform to help our customers thrive.
Boost Ghana is owned and operated by Ghanaian entrepreneurs, using the Boost platform to make it radically easy for small retailers to grow—wherever they are on their digital journey.
If you'd like to hear more about Boost Ghana, or become a partner, contact +233 595 820 250 or email info@gh.boost.technology.

If you'd like to hear more about Boost Technology, visit www.boost.technology.